For a quote, call us now on 01903 372032
Equity Release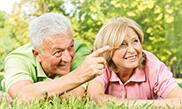 Many in retirement are asset rich and cash poor. Equity Release schemes let you release the cash tied up in the equity in your home, without having to move, which you can then be spent on whatever you may choose. This could be improvements to your home, making your retirement more comfortable, or perhaps helping children or grandchildren get on the property ladder. You can choose to have the money released as a cash lump-sum, as a regular income, or both.
Emerald Finance are award winning Equity Release Advisers, and offer homeowners aged 55 years and over impartial and independent advice on the different Equity Release schemes available to you. We can provide advice over the phone and if you are interested in finding out more one of our expert Equity Release Advisers will visit you in the comfort of your home to explain all the options in more depth.
Our Equity Release Advisers all hold the professional equity release qualification and have the experience to help guide you through whether these schemes would be right for you, and if they are, to explain all the options to ensure you understand the scheme that is best for your needs. We encourage you to involve your family in the decision-making process as releasing money from the home will affect the amount that you will be able to leave in inheritance. If you don't have family you would be welcome to have a trusted friend or adviser present at any meetings we may have.
Emerald Finance are members of the Equity Release Council (formerly called Safe Home Income Plans, or SHIP), which represents the providers, qualified financial advisors, lawyers, intermediaries and surveyors who work in the equity release sector. The Council, which incorporates the SHIP Standards Board, continues SHIP's aims of protecting the customer and works to increase knowledge to help customers make informed decisions. Those that adhere to the Equity Release Councils standards follow these guidelines:
You will be able to remain in your own home for as long as it is your main residence.
You will have a "no negative equity" guarantee: you will never owe more than the value of your home and no debt will be left to your estate.
You have the right to move house to another suitable property without any financial penalties being incurred.
You will be provided with a fair, simple and complete presentation of equity release information. Your obligations will be clearly set out and detail all costs involved, including set-up costs, as well as the tax implications, your position on moving house and the effects of changes in house values on your loan.
You will be provided with an Equity Release Council certificate, signed by the solicitor, to ensure you are aware of the terms and implications of the plan including the impact of Equity Release on your estate.
You have the right to choose an independent solicitor of your own choice to conduct all legal work.
For a full explanation of how the schemes work and whether they may be suitable for your needs please call us on 01903 372032 for a non obligation discussion with one of our Equity Release Advisers.